[GET] 14 Crackers, 3 Bombers, Proxy Scraper, Traffic Bot …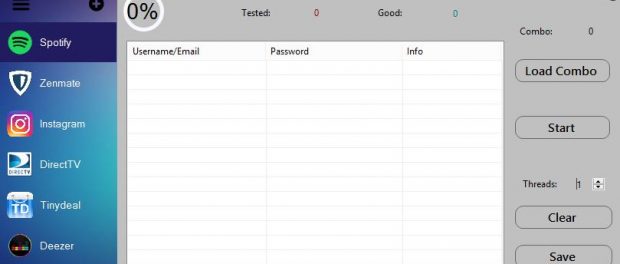 [*All in One*] 14 Crackers, 3 Bombers, Proxy Scraper, Traffic Bot… Free Download
I'm going to share with you the free demo beta version of my all in one cracker.
It's coded in .net and will works only on windows.
I will update it 1-2 times a week.
MORE THAN 33 FEATURES:
14 Account Crackers (Spotify, Netflix, Zenmate, Instagram, Facebook, Steam, Origin…)
Email/Password/Combo Generators
Email/Word/Proxy Scrapers
Rdp/Port/Website/Admin Page Scanners
Facebook/Insta/Email Checkers
Email/Sms/All Bomber (Send Mails with up to 5 Account's at the same time)
Traffic Bot (Youtube Views, Link Shortener Click Bot, Webpage Visitor)
This Tool includes NO combo lists.
Many new features will come.