[GET] Andrea Holland & Sarah Elder – PRTraction Coaching Program (Building Authority)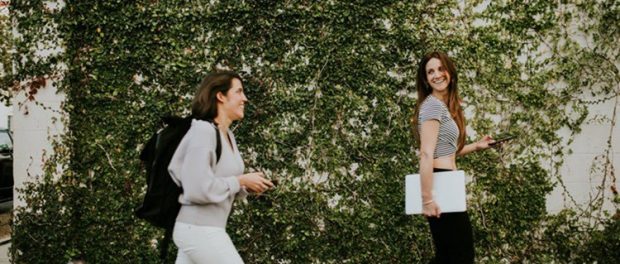 Do you want to get in front of an audience of millions and grow your leads, sales and profits – without hiring a 5 figure/month PR firm?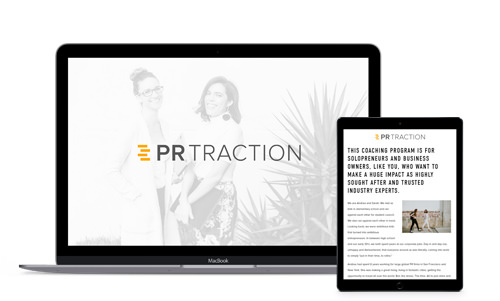 WHAT WE DO:
We help entrepreneurs, solopreneurs and consultants build authority and credibility without the high price of retaining a PR firm.
HOW WE DO IT:
We take clients through a 6-week PR coaching program. Each week is full of tips and knowledge to guide you through your larger strategy and focus on what you need to do to leverage existing audiences, share your message and turn readers into results.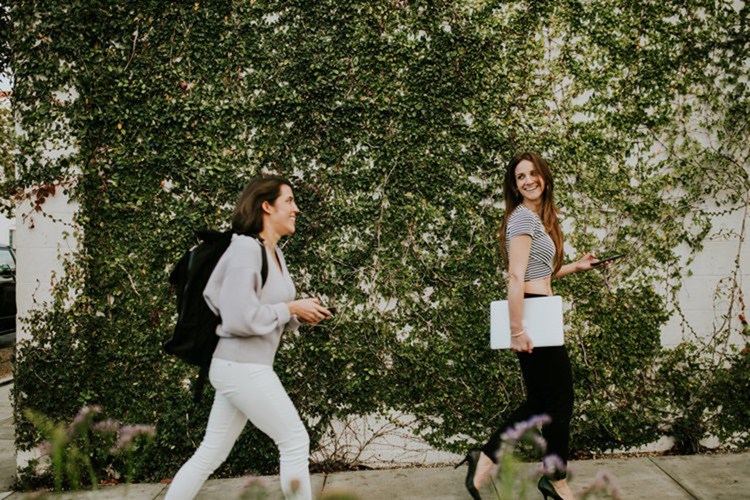 WEEK 1: HOW TO LEVERAGE EXISTING AUDIENCES & BUILDING YOUR CONTENT STRATEGY WITH AN END GOAl
Create a workflow that will organize you through the next 6 weeks of coaching
Gain clarity on who you are talking to and identify key audiences that would benefit from your expertise
Focus on outlining a go-to media strategy that includes larger goals and tactical steps you will take
Begin building your winning approach for the media
WEEK 2: HOW TO SUCCESSFULLY PITCH PUBLICATIONS
Learn who you should be reaching out to at a variety of outlets and why
Find out what key indicators to look for when seeking outlets that will accept your ideas
Understand the process of writing a successful pitch
Leveraging your own research skills to find target gatekeepers
WEEK 3 + 4: PR-WRITING: ADDING VALUE VS. SELF PROMOTION
Raise the bar on how you create quality content that benefits readers
Customize your content for outlets even if you've never worked with an outlet before
Master the subtle art of business or brand promotion in your writing
Avoid the traps of self-serving writing
WEEK 5: TURNING YOUR READERS INTO LEADS AND SALES
Take readers from the page back to your website
How to monitor and capture new leads
WEEK 6: CREATING YOUR EDITORIAL VAULT
Build your own content vault so that you don't have to recreate the wheel every time you want to work with the media
Collect ideas that you can repurpose for your ongoing PR efforts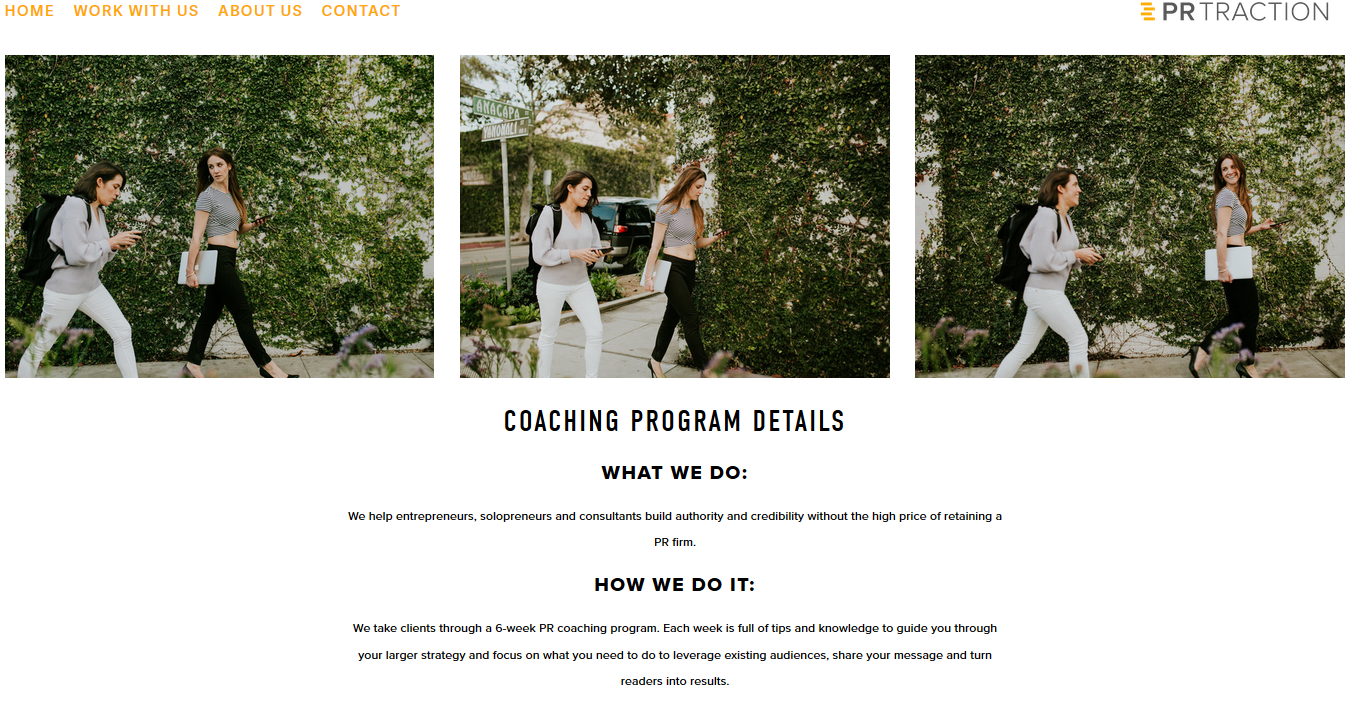 This coaching program is for solopreneurs and business owners, like YOU, who want to make a huge impact as highly sought after and trusted industry experts.
We are Andrea and Sarah. We met as kids in elementary school and ran against each other for student council. We also ran against each other in track. Looking back, we were ambitious kids that turned into ambitious entrepreneurs. In between high school and our early 30's, we both spent years at our corporate jobs. Day in and day out, unhappy and disheartened, that everyone around us was literally, coming into work to simply "put in their time, to retire."
Andrea had spent 8 years working for large global PR firms in San Francisco and New York. She was making a great living, living in fantastic cities, getting the opportunity to travel all over the world. But, the stress. The time. All to just retire and then be able to enjoy life? No thanks. She quit.
She didn't have a clear idea of what she wanted to do next, so she looked for guidance by embarking on Project Getaway. It was a three-month entrepreneurship program in Southeast Asia. She began coaching small business owners on how to share their stories with media and started her own PR consultancy when she returned to the states.
Sarah's path was not that different. After nearly a decade in journalism and working for large corporate PR firms, her dreams of freedom to be her own boss were keeping her up at night. They weren't even dreams, they were nightmares. She was miserable. Close friends encouraged her to "live the life she desired," but she feared not having money, not having work, not knowing how to do it on her own. The constant worrying was worse than doing nothing, so she set up a couple freelance jobs and eased her way out.
A few years into their new lifestyles and ventures, they were doing well. Really well.
Andrea's business was thriving and Sarah was working alongside new clients she was actually excited about. And more importantly, they both had the freedom to work when and where they wanted. Andrea's firm focused mainly on early stage B2C startups in the tech space, while Sarah supported large Fortune 500 companies.
But it was during lunch one day, talking about their new ventures they discovered they were getting asked the same questions by the same types of people about gaining media exposure. Entrepreneurs and consultants wanted a piece of the PR-pie, yet they had no idea where to start, they didn't have $10k a month to pay an agency nor did they need all the fixings that come with a comprehensive media program.
They decided to start coaching on the ins and outs of the media to accommodate entrepreneurs desiring a small start to serve their big business goals and secure media coverage.
We've spent years perfecting our PR game and now we're ready to pass our expertise onto driven entrepreneurs just like you!  This program is the perfect solution for solopreneurs with big plans and real budgets.