[GET] Traffic & Conversion Summit 2018 By Ryan Deiss – Free Download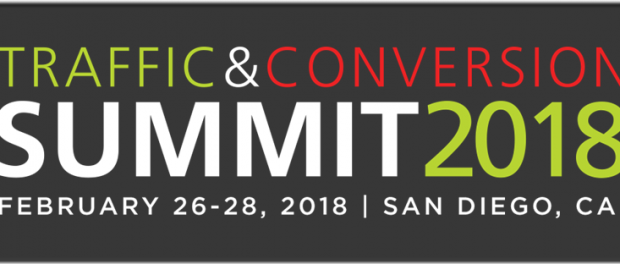 Everything Has Changed…Again
Every year, thousands of the world's smartest marketers descend on San Diego, California to learn what's new, what's hot, and what's actually working RIGHT NOW in digital marketing. Here's what you can expect to learn at this year's Traffic & Conversion Summit…
New Traffic Channels
With enhancements in video ads, lead ads and segmented retargeting models, traffic channels such as Facebook and Google are making it easier and cheaper to connect with our audiences. On day 1, our VP of Marketing, Molly Pittman, will break down these traffic enhancements, and show you how you can leverage them to get more attention while simultaneously lowering acquisition costs.
New Conversion Breakthroughs
We've done more landing page and order form testing in the last 8 months than in the previous 18 months, combined, and our Director of Optimization, Justin Rondeau will have dozens of "copy and paste" split-tests that you can test and roll out at your own company.
New Selling Models
At T&C 2013, we introduced the now-famous 5-step conversion funnel. This year, our Co-Founder and CEO, Ryan Deiss, will reveal a massive update to this proven conversion funnel, and show how these seemingly simple tweaks are yielding higher sales, happier customers and ending the war between sales and marketing departments.
Plus ultra-current breakout sessions on topics such as:
Facebook video tests, Live video, Pinterest Promoted Pins, automated email followup sequencing, simple content marketing (that actually works), podcast launch strategies, and much, much more.

Topics
Game changing sessions (delivered by marketing pros that actually do this stuff) on every topic that matters to the growth of your business.
Paid Traffic & Demand Generation
Learn to build winning marketing campaigns that generate leads and sales and scale them with paid traffic.
Tools, Tips and Hacks
The latest in digital marketing tricks and tactics powering the new generation of digital business.
Conversion & Monetization
Learn to sell more to the traffic, leads and customers you already have.
Inbound Selling
Sessions that arm the modern day salesperson with the strategy and tactics to encourage prospects to raise their hand and start a sales conversation.
Analytics, Data & CRO
Get more out of what you've already got by measuring and optimizing your offers, ads, pages and campaigns.
Big Ideas
Jaw-dropping marketing and business principles that will catapult you and your business to the next level.
Content Marketing
Transform ice cold prospects at the top of the marketing funnel into buyers of even your most expensive products and services at the bottom of the funnel.
Behind the Scenes
Peak behind the curtain as the DigitalMarketer team opens the kimono and reveals what's working for us.
Search, Social & Community
Finally, learn to tie the disciplines of search marketing, social media and community management to business goals like lead generation, sales and customer retention. Organic traffic skeptics welcome.