How To Find Clients By Chris Do – The Futur – Free Download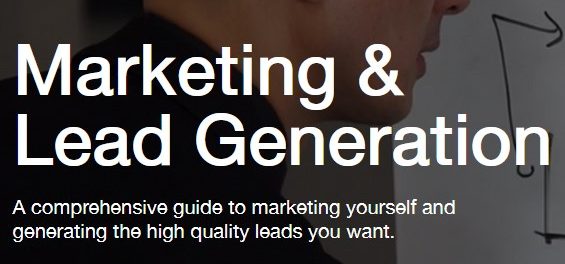 How To Find Clients By Chris Do – The Futur – Free Download
Marketing & Lead Generation
A comprehensive guide to marketing yourself and generating the high quality leads you want
In this lecture series, Chris Do and Ben Burns will combine their decades of experience to teach you how to market yourself and land the leads that will convert into business.
This is a class for new and new-ish designers looking to start their business and experienced designers looking to ramp up their business and the quality of their clients.
What you get:
Featuring the dynamic duo of Blind's Founder & CEO Chris Do and Digital Director Ben Burns, this lecture series takes you through the process of determining your ideal client and the many channels you have to contact them.
Workbook
Follow along and build your own marketing strategy as Chris and Ben pelt you with knowledge bombs.
Resource Recommendations
Move forward with Chris's recommended reading and resources to follow up on your plan.
Why should you take this course?
If you are happy with the quantity and quality of your leads, this class isn't for you. But if you worry about where your next design job is coming from, your inbox is empty and your phone isn't ringing, keep reading.
We all graduate from design school with the mindset that as long as we produce great work, more work will come. Unfortunately, that's far from the truth. If you're ready to up your game, start hustling, and produce consistent, quality leads, this three-part video class is for you.
Your Instructor  –  Chris DO
Chris Do is an Emmy award winning designer, founder and CEO of Blind, Inc., where he oversees the creative and strategic direction of the company.
Mr. Do currently serves on the board and is an advisor for organizations including: AIGA/LA, Emmys Motion & Title Design Peer Group, Otis Board of Governors, Saleshood, Santa Monica College and Woodbury University.
He received his BFA from Art Center College of Design in Graphics/Packaging, where he has taught Sequential Design for over a decade. He's lectured at: California Institute of the Arts, LA Art Institute, Siggraph, Otis College of Design, MGLA, Cal State Los Angeles/Northridge and San Diego City College.
Prior to forming Blind, Mr. Do worked at Cole & Weber, Seattle as an Art Director, Epitaph Records as a designer and freelance designer at broadcast design firm, Novocom and R/GA LA under Kyle Cooper on main titles such as The Island of Dr. Moreau, Celtic Pride and Eraser.