Power Speaker Academy By Jason Capital – Free Download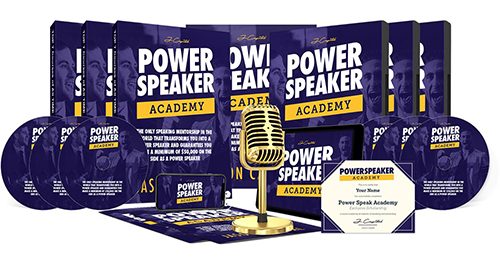 Power Speaker Academy By Jason Capital – Free Download
TODAY I'M GOING TO SHOW YOU HOW ONE SKILL USED BY EVERY
TOP 100 INTERNET MILLIONAIRE COULD GENERATE
A $250,000 INCOME FOR YOU….STARTING TODAY.
I've just "spilled the beans" and given you everything there is to know about the ONE Skill Side-Hustle used by all of the Top 100 Internet Millionaires…
And how you can make a $250,000 income on the side with it…starting today.
You could take the intel I've just handed to you…and figure everything out for yourself.
Sure, it would take hundreds of hours studying other Power Speakers… transcribing their webinars… trying to reverse-engineer the thousands of different videos and talks they publish every year…and perhaps making mistakes along the way.
Or….
You could get mentored personally by me and let me show you everything.
The choice is now yours to make.
Which brings me to the reason I'm writing you today.
Introducing…

THE 7-WEEK POWER SPEAKER ACADEMY
The only speaking mentorship in the world that not only TRANSFORMS YOU into a Power Speaker and teaches you what the Top 100 Internet Millionaires never will about making money online but also…
…guarantees you make a minimum of $50,000 on the side as a Power Speaker.
I've been working privately on this subject for seven years now…
And now I've (finally) turned into a system that can transform anyone into a Power Speaker – on video, on stage, on webinars and in everyday life.
REMEMBER: POWER SPEAKERS ARE NOT BORN, THEY'RE MADE… AND THAT'S EXACTLY WHAT I'M GOING TO DO INSIDE FOR YOU AS I TRULY UNLEASH YOU ON EVERY LEVEL…
Excited? Me too…
As a Power Speaker, I've made over $770,000 in one 90 minute presentation… what if you did even 1/10th of that?
I've made over $541,000 in 60 minutes (that's over $500,000 an hour)…
What if you did even 1/100th of that? That'd be $5,000… stuffed into your pocket… RIGHT NOW. Are you starting to see why so many people BUZZ about becoming a Power Speaker?
One of my students who I trained as a Power Speaker did his first webinar a few months ago…
His name's Ryan Magin, and Ryan's audience was less than 100 people on his webinar…
Ryan made $21,000 the very first week as a Power Speaker…
WHAT IF YOUR AUDIENCE IS ONLY 1/10TH THE SIZE OF RYAN'S? WHICH WOULD BE ONLY 10 PEOPLE ON YOUR WEBINAR…
You'd still make $2,100 your very first week as a Power Speaker…
That's over $100,000 ON THE SIDE as a Power Speaker this year if your audience NEVER got bigger than 700 followers…
And let's be honest, you know you could get 700 followers in one year if you had to…
In fact, it's going to be EASY FOR YOU to get 700 (or more) followers because I'm going to provide them for you…
WAIT…WHAT?
Right now I'm looking to create as many 6-figure success stories as I can…
So when you join us inside the Power Speaker Academy by today, I'm going to publish your best talk across all my social media channels…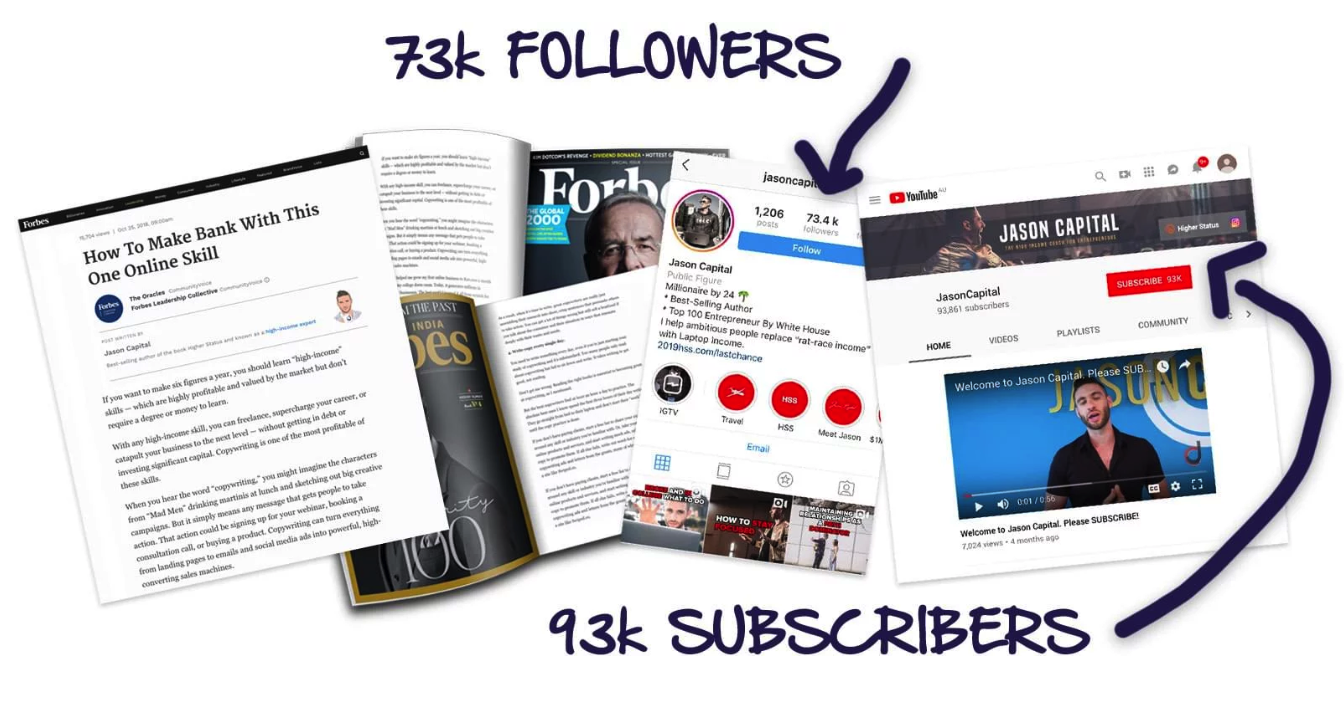 THAT'S OVER 300,000 PEOPLE WHO WILL SEE YOUR BEST TALK AS A POWER SPEAKER…
Think about how many people that will attract to your social media or your webinar…
I'm giving you this bonus for FREE because I know there's no faster way to turn you into a 6-figure success story than to just hand you the audience…
FRANKLY, THIS ONE FREE BONUS IS WORTH THE ENTIRE PRICE OF ADMISSION TO GET INTO THE POWER SPEAKER ACADEMY…
There's just one snag in the system…
Right now I get paid $25,000 by industry leaders for this exact same training you're getting…
They pay me so much to:
Teach them the Power Speaker tools and formulas and;
 UNLEASH THEM too as speakers and in every area of their life…
Like you they realize $25,000 to learn the formula to making $10,000… $5,000… even just $1,500 every week with a talk, webinar or video adds up fast as hell…
This is an investment to them, not a cost, with huge ROI…
The same it is to you BUT…
They're not pleased I'm going to share everything with you for a fraction of the price they invested…
So I negotiated a deal on your behalf here…
INSTEAD OF THE $25,000 THEY INVEST, I'VE WORKED OUT A SPECIAL TO ENSURE YOU WON'T HAVE TO INVEST ANYTHING CLOSE TO THAT…
That means you'll be getting the formula that made $181,000 my very first week for less than $25,000..
Which my private clients currently pay…
But to get complete access to this, you must agree to:
Not rub it in their face that you got everything for so much less than them. That just wouldn't be cool, and a lot of these clients you know of, many speak at HSS, are famous online, etc
 Implement what I teach you. You'll be sitting on gold by the time we're done. I don't want you sitting on gold though, I want you printing it, ok?
I'll tell you more about your massive discount in just a minute…
First, let me tell you about everything I'm including in today's incredible offer…