Steal Our Winners By Agora Financial – Free Download Course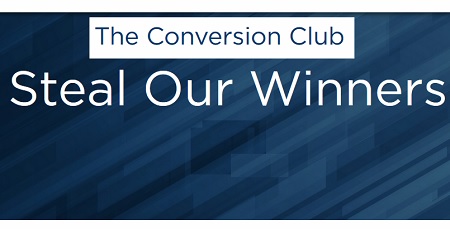 Steal Our Winners By Agora Financial – Free Download Course
Steal Our Winners is Agora Financial's first-ever collaborative internet marketing publication.
This is the place where the biggest, most successful direct response marketers in the world share their most coveted business secrets.
Our goal with Steal Our Winners is to provide you with cutting edge "insider" marketing insights that will boost your conversions and add more money to your bottom line.
What You Get:
As a member, you'll receive monthly insights into what's working for the most successful direct marketers in the business. It could be a new offer format, a copy tactic, or a complete funnel that's bringing in record sales. Whether you're a copywriter, a marketer or a direct response entrepreneur, we guarantee this publication will add value to your business.
Steal Our Winners Regular Contributors:
Rich Schefren:
Rich is known in the upper echelons of the marketing world as the "guru to the gurus." He has worked with copy and marketing legends like Jay Abraham, John Carlton, Jeff Paul, Stephen Pierce, Yanik Silver, Jeff Walker, Todd Brown and Russell Brunson, just to name a few. He's personally added over $15 billion in revenue to his clients… He's been featured on media outlets like The Wall Street Journal, Newsweek, ABC, NBC, FOX, MSNBC, The Discovery Channel, The Daily News and The New York Post and more. In Steal Our Winners, Rich will share business building tactics and "growth hacks" to 10X your business.
Evaldo Albuquerque:
Evaldo is the copy chief of a growing team of 15 copywriters. Last year, he was the top grossing financial copywriter in all of Agora with over $80 million in sales. In Steal Our Winners, Evaldo will reveal top-level copywriting insights he normally reserves for his in-house team, including links to winning promotions, copy breakdowns and more.
Peter Coyne:
Peter Coyne is the publisher of the 9-figure Agora Financial business, Paradigm Press. He is the youngest publisher in Agora, and the youngest by at least a decade to build a $100 million+ business. Each month he will share insights into his business as well as tactics you can use to scale your business to the next level.